KMBA participates innational microinsurance forum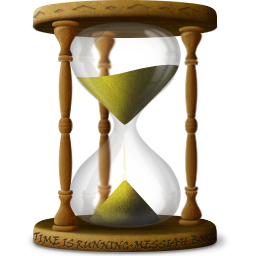 February 01, 2020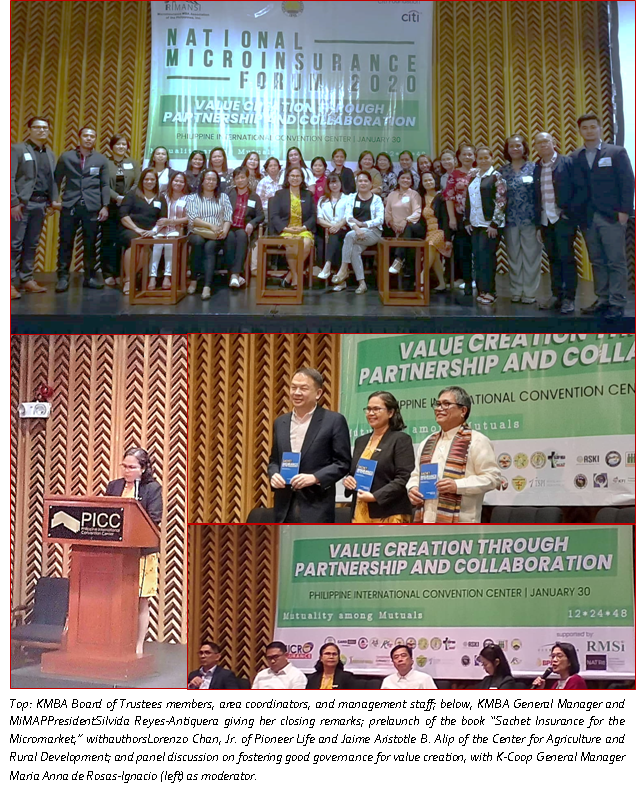 KASAGANA-KA Mutual Benefit Associationleaders and staff attended the 2020 National Microinsurance Forum organized by Mi-MBA Association of the Philippines (MiMAP) and supported by the Insurance Commission, Citi Foundation, CARD-Pioneer Microinsurance Inc., BPI AMTC (Bank of the Philippine IslandAsset Management and Trust Corporation), RMSI (RIMANSI Mutual Solutions Insurance Agency Inc.), and NAT Re (National Reinsurance Corporation of the Philippines) in celebration of National Microinsurance Month. It was held on 30 January 2020at the Philippine International Convention Center.
With "Value Creation through Partnership and Collaboration" as theme, the Forum included three presentation-discussions: (1) "opportunities and threats for the insurance industry and microinsurance sector," (2) "fostering good governance for value creation," and (3) "value creation through digital services." KMBA General Manager Silvida Reyes-Antiquerawas a member of a panel of discussants on the second presentation while KASAGANA-KA Credit and Savings Cooperative (K-Coop) General Manager Maria Anna de Rosas-Ignacio served as moderator of the panel. A prelaunch of the book "Sachet Insurance for the Micromarket" – story of the collaborative efforts between CARD-MRI (Center for Agriculture and Rural Development Mutually Reinforcing Institutions)and Pioneer Life, Inc. – was also held, presided over by the book's authors, Lorenzo Chan, Jr., President and CEO of Pioneer Life, Inc. and Jaime Aristotle B. Alip, Founder and Chairman Emeritus of CARD-MRI.
The Forum was attended by officials of the Insurance Commission, Department of Finance, Central Bank, Citi Foundation, BPI AMTC, and Rizal Commercial Banking Corporation (RCBC);representatives of insurance and reinsurance companies, and microinsurance agents; and representatives of member-organizations of MiMAP and itsother local as well regional partners. Present from KMBA were members of the Board of Trustees, area coordinators and management staff.