KMBA attends national microinsurance forum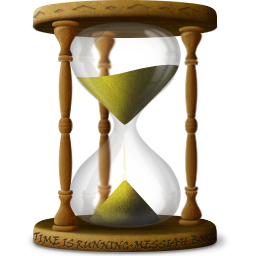 January 25, 2019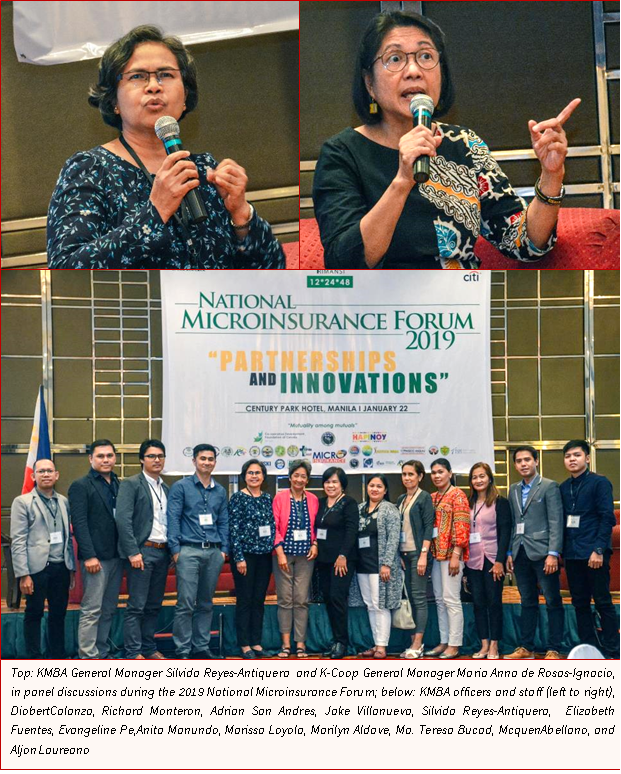 KASAGANA-KA Mutual Benefit Association officers and staff participated in the 2019 National Microinsurance Forum organized by Mi-MBA Association of the Philippines (MiMAP) and held on 22 January 2019 at the Century Park Hotel, Manila. Focusing on the theme "Partnerships and Innovations," the Forum was supported by Citi Foundation and Canadian Government through PREMIUM Project in celebration of National Microinsurance Month. It was attended by the Insurance Commission and member-organizations of MiMAP and other local as well regional partners. Present from KMBA were the following members of the Board of Trustees, Elizabeth Fuentes, Anita Manundo, Marissa Loyola, Marilyn Aldave and Ma. Teresa Bucad; and staff members, namely, Evangeline Pe, operations manager; Diobert Calanza, Adrian San Andres, Richard Monteron, Jake Villanueva, and Mcquen Abellano, account officers; and Aljon Laureano, MIS officer.
KMBA General Manager Silvida Reyes-Antiquera served as a member of a panel of discussants on a presentation on "Innovations among Mutual and Cooperative Insurance Providers" given by Juliana Chua, head of the digital transformation unit of NTUC Income, a Singapore-based insurance cooperative. The paper discussed NTUC Income's innovations on underwriting, payments, and claims settlement.
KASAGANA-KA Credit and Savings Cooperative (K-Coop) General Manager Maria Anna de Rosas-Ignacio was also a member of a panel of discussants on the topic "Strengthening Partnerships among Microfinance MBAs and Microfinance Institutions," with Julio Banzon, a RIMANSI consultant, as moderator.