KMBA attends AOA-ICMIF microinsurance seminar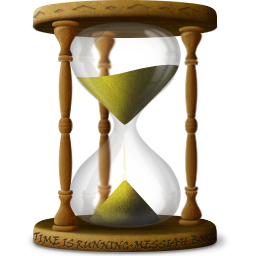 November 13, 2019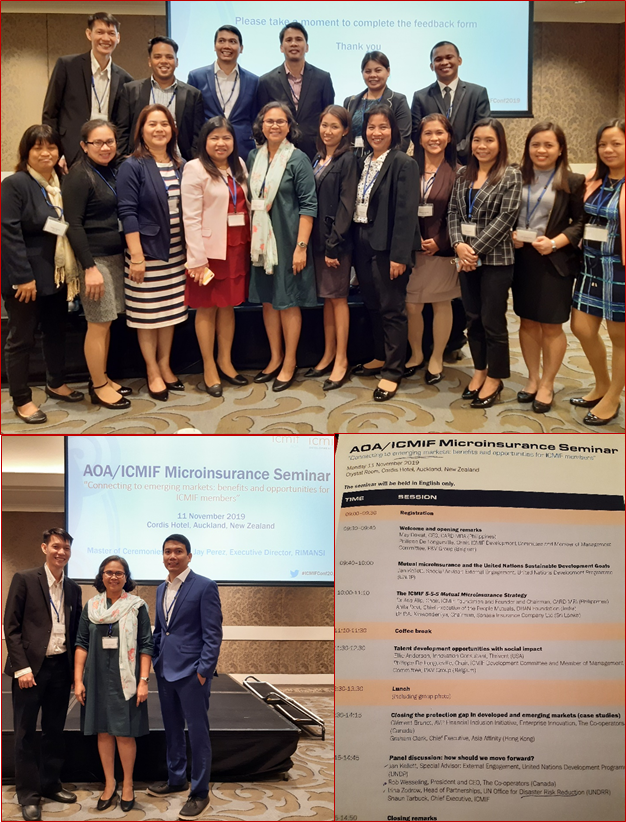 KASAGANA-KA Mutual Benefit Association attended the AOA-ICMIF microinsurance seminar held in Auckland, New Zealand, on 11 November 2019. KMBA is a member of AOA or the Asia and Oceania Association, a regional grouping of the ICMIF (the International Cooperative and Mutual Insurance Federation). The microinsurance seminar was held as a preliminary activity to the ICMIF Biennial Conference, which will be held from 12 November to 15 November 2019, also in Auckland.

The day-long seminar included presentation-discussions on "Mutual Microinsurance and the United Nations Sustainable Development Goals," "The ICMIF 5-5-5 Mutual Microinsurance Strategy," "Talent Opportunities with Social Impact," and "Closing the Protection Gap in Developed and Emerging Markets" as well as a panel discussion on "How We Should Move Forward?"

Joining KMBA General Manager Silvida Reyes-Antiquera in the seminar and the subsequent ICMIF conference are Dexter Flores, operations manager of Kabuhayan sa Ganap na Kasarinlan Credit and Savings Cooperative (K-Coop); Junjay Perez, executive director of RIMANSI Mi-MBA Association of the Philippines (MiMAP); and 17 representatives of other MiMAP member-organizations.