KMBA participates in MiMAP management forum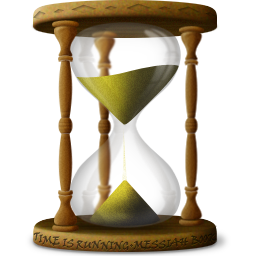 July 26, 2019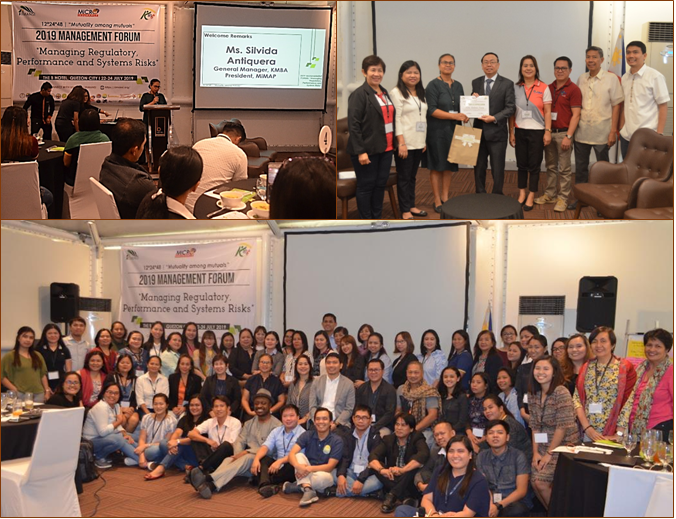 KASAGANA-KA Mutual Benefit Association officers and staff participated in the 2019 National Microinsurance Forum organized by Mi-MBA Association of the Philippines (MiMAP) and held on July 22-24 in Quezon City. KMBA hosted a welcome dinner for the participants on 21 July at the KMBA Members' Center.
Present for KMBA in different sessions of the three-day Forum were members of the Board of Trustees, namely, Enriqueta Navarro, president; Alma Gilbaliga, vice president; Maria Lilibeth Molina, treasurer; and Jenifer Abao and Rita De La Cruz, members. They were joined by members of the Management Team: Silvida Reyes-Antiquera, general manager; Evangeline Pe, operations manager; Evelyn Lagmay, finance manager; McquenAbellano,DiobertCalanza, Richard Monteron, Adrian San Andres, and Jake Villanueva, account officers; Aljon Laureano, MIS officer; and Analyn Shih, executive assistant.
Focusing on the theme "Managing Regulatory, Performance, and System Risks,"the Forum was attended by the Insurance Commission and member-organizations of MiMAP and other local as well regional partners. After the welcome remarks of KMBA's Reyes-Antiquera, who is also MiMAP president, and the keynote message by Dennis Funa, insurance commissioner, lecture-discussions on the following topics were led by leaders from MiMAP and resource persons from partner institutions: Disaster Risk Reduction: KASAGANA-KA Synergizing Organization Approach;Responding to the Needs of the Mi-MBAs:New Products and Services; andStrengthening Internal Audit of Mi-MBAs. There were also panel discussions and workshops on the following concerns: Improving Mi-MBAs' performance in ACGS (ASEAN Corporate Governance Scorecard); Revisiting Mi-MBAs, application for tax exemption; From manual to digital: Efficiency in governance, management and operation;Aligning articles of incorporation and bylaws with revenue regulations;and Building a strong network: Shared programs and services, and risk pooling.
The Forum also included a trip to PAG-ASA (Philippine Atmospheric, Geophysical and Astronomical Services Administration) for a lecture-discussion on "Weathering the Storm: Understanding Weather Advisories" with weather officials and forecasters.