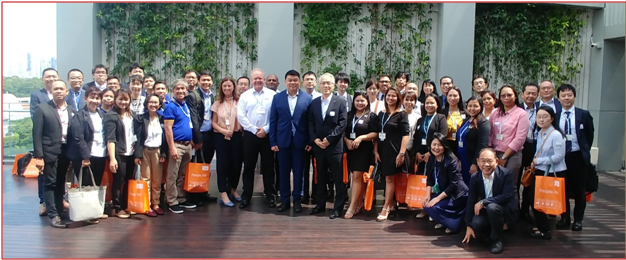 KMBA joins AOA study tour
August 05, 2019
KASAGANA-KA Mutual Benefit Association joined the 31 July to1 Auguststudy tour and forum organized by the Asia and Oceania Association (AOA) of the International Cooperative and Mutual Insurance Fede... Read more...
---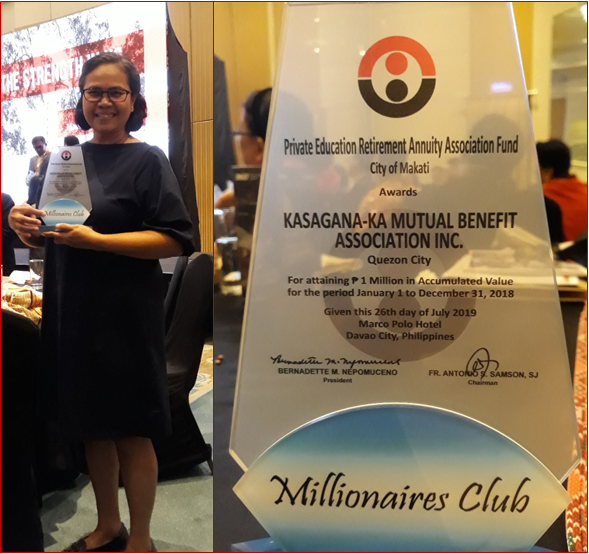 KMBA receives PERAA Award
July 30, 2019
KASAGANA-KA Mutual Benefit Associationwas elevated to honorary membership status of the Millionaires' Club of the Private Education Retirement Annuity Association Fund (PERAA) after attaining over PHP1million in accumul... Read more...
---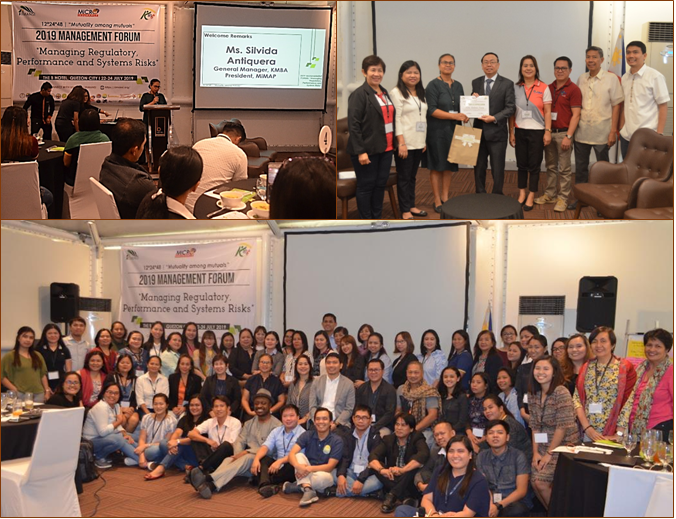 KMBA participates in MiMAP management forum
July 26, 2019
KASAGANA-KA Mutual Benefit Association officers and staff participated in the 2019 National Microinsurance Forum organized by Mi-MBA Association of the Philippines (MiMAP) andRead more...
---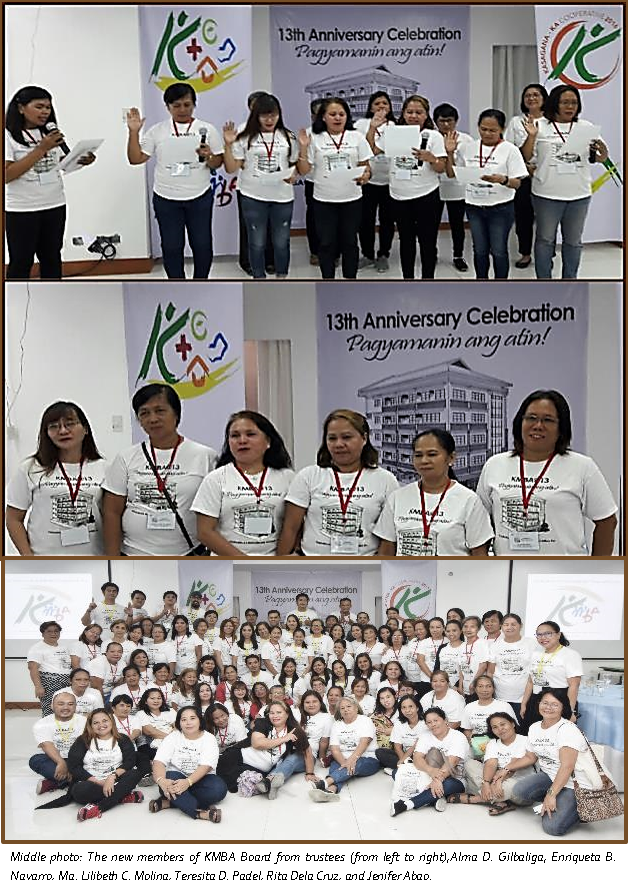 KMBA holds annual general meeting
June 08, 2019
A key activity markingKMBA'swhole-day 13th anniversary celebration was the Annual General Meeting,which was attended by Area Coordinators, and members of the Board of Trusteesand Board of Advisers. The meeting included ... Read more...
---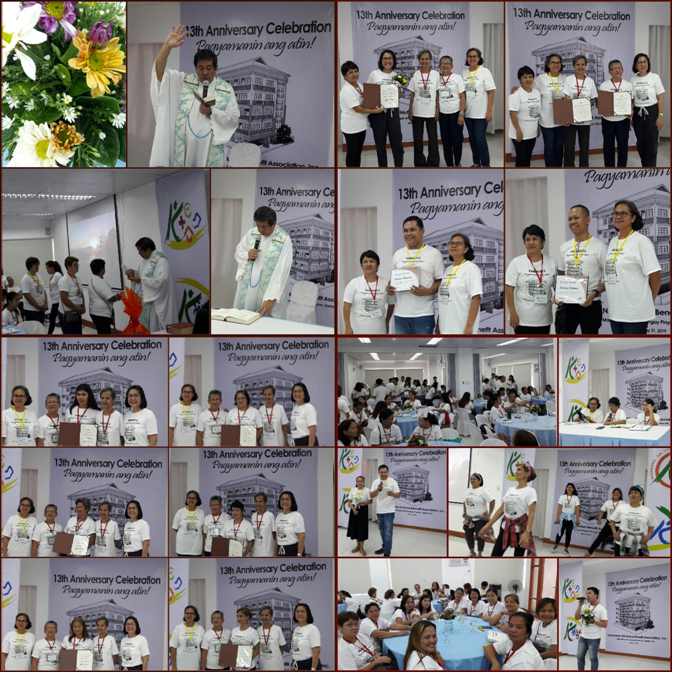 KMBA celebrates 13th anniversary
June 07, 2019
KMBA celebrated its 13th anniversary on 31 May 2019 with a whole-day set of activities, including its Annual General Meeting. The day began with a Mass – with Monsignor Clemente F. Ignacio as celebrant – at the ne... Read more...
---