KMBA celebrates 13th anniversary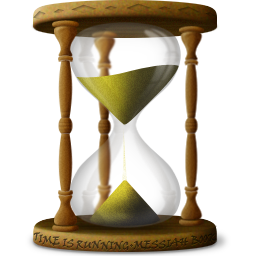 June 07, 2019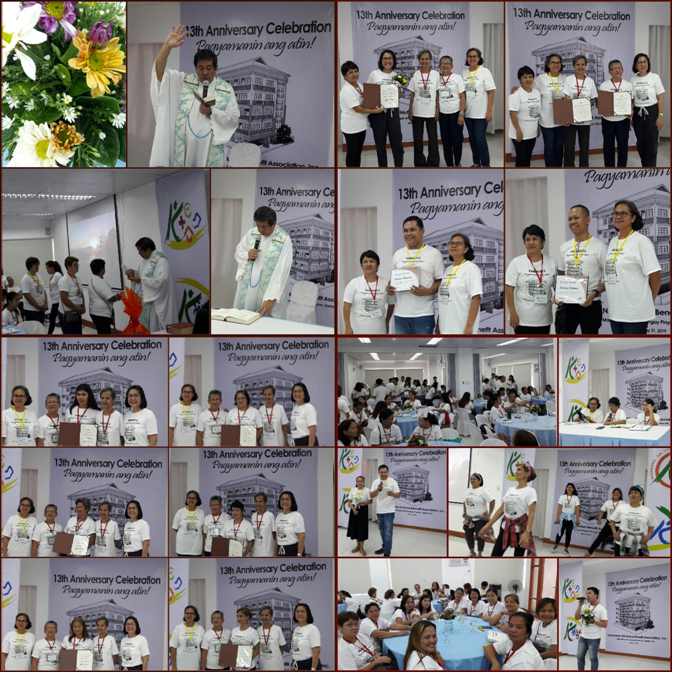 KMBA celebrated its 13th anniversary on 31 May 2019 with a whole-day set of activities, including its Annual General Meeting. The day began with a Mass – with Monsignor Clemente F. Ignacio as celebrant – at the new and soon-to-be-occupied KMBA building in Barangay Pinyahan, Quezon City. In attendance during the Mass were members of KMBA's Board of Trustees and Board of Advisers and Area Coordinators as well as officers of K-Coop (KASAGANA-KA Credit and Savings Cooperative) and KDCI (KASAGANA-KA Development Center, Inc.), KMBA's major partner groups.
After the Mass, the Board of Trustees held a meeting while the Area Coordinators conducted the election of new members of the Board. In the afternoon, the Annual General Meeting was held, which included the presentation and oathtaking of new members of the Board (see related story, "KMBA holds Annual General Meeting").
The meeting was followed by a program, during which a special award was presented to Anna Maria de Rosas Ignacio (currently K-Coop General Manager and member of KMBA Board of Advisers), expressing gratitude for her long and dedicated service and commitment to KMBA in various capacities. Board Member Emeritus positions were conferred to Wenifreda F. Rodriguez and Leticia T. Rodriquez, who were both part of the first KMBA Board of Trustees and have continued to serve KMBA as members of its Board of Advisers. Also given certificates of appreciation were the outgoing members of the Board of Trustees (Marilyn C. Aldave, Ma. Teresa G. Bucad, Elizabeth G. Fuentes, Isabel M. Iliw-Iliw, Marissa A. Loyola, and Anita L. Manundo), and Diobert F. Calanza and Richard L. Monteron, both Account Officers, for 10 years of service to KMBA.
A short video presentation on KMBA as well as song and dance numbers capped the program, which was also attended by guests from KMBA's other partner groups: MiMAP (Microinsurance Association of the Philippines), JVOFI (Jaime V. Ongpin Foundation, Inc.), CARE-MBA (Cooperative Alliance for Responsive Endeavor Mutual Benefit Association, Inc.), BDO Roxas, Cruz, Tagle& Company, PHILSSA(Partnership of Philippine Support Service Agencies, Inc.),and Tomeworks Corporation.